News & Events 2012
View past News & Events by year:


Tom Golisano Makes $20 Million Challenge Grant to Children's Hospital of Southwest Florida
(Fort Myers, FL, Oct. 30, 2012) --  B. Thomas Golisano was revealed today as the donor of a $20 million matching gift to build a new children's hospital, which will be named Golisano Children's Hospital of Southwest Florida. Read more
Golisano Foundation to Honor Six for Providing Exemplary Healthcare Services to People with Developmental Disabilities

September 26,2012— Ann Costello, Director of the Golisano Foundation announced that the Foundation will present its 2012 Leadership Awards for Exemplary Healthcare Services to six local health care professionals who have demonstrated extraordinary work to improve healthcare and access to care for people with intellectual disabilities. Tom Golisano, Founder and Chairman of the Foundation, will present the awards at the Awards Luncheon (by invitation) from noon to 1:30 p.m. on October 18th at the Rochester Plaza Hotel. Tim Shriver, CEO of Special Olympics International, is the keynote speaker. Read more
NEWS: Tom Golisano Gives $12 million to Expand Special Olympics Health Services Worldwide
Sept 23, 2012--Former President William J. Clinton announced today that businessman and philanthropist Tom Golisano will provide $12 million to expand Special Olympics' health-related services to people with intellectual disabilities - one of the largest and most medically underserved disability groups in the world - which will allow for the launch of a new Healthy Communities initiative. The commitment was made at the opening of the 2012 Clinton Global Initiative (CGI) Annual Meeting. WATCH THE PRESS CONFERENCE LIVE | Read more
Media Alert: President Clinton, Tom Golisano and Tim Shriver Announce Groundbreaking Donation to Fund Global Health Program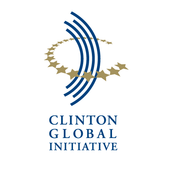 September 21, 2012--A press conference wil be held Sunday Sept. 23 to discuss the details of a commitment to action made by Tom Golisano and the Golisano Foundation, which will be formally announced by President Clinton during the opening plenary session of the Clinton Global Initiative Annual Meeting in NYC. This donation will enable the expansion of Special Olympics health services offered to individuals with intellectual disabilities (ID) – one of the most medically underserved populations in the world. WATCH THE PRESS CONFERENCE LIVE | Read more
Take the Pledge and Spread the Word to End the Word!

The word retarded, the R-word, IGNORES INDIVIDUALITY. The R-word spreads HURT. The R-Word is OFFENSIVE. Wednesday, March 7, 2012 is the annual day of activation to "End the Use of the R-Word." Once again, the Golisano Foundation is asking you to help "Spread the Word to End the R-Word" in the Finger Lakes area. Read more